How Can ProEx Help With Offline Device Programming?
When it comes to offline device programming, you want a reliable partner that offers extensive and wide-ranging device support, immediate turns, and competitive pricing. In this blog, we'll dive into the benefits of off-line programming with ProEx, and how we can best support your offline device programming as an ISO Certified company that is ITAR Registered. 
Benefits of ProEx's Offline Device Programming 
At ProEx, we have been offering our devices programming services for the medical, automotive, government, military, and telecommunications industries for decades. 
Here's what our offline device programming services offer your operation: 
Reduced Costs

Highest Quality 

Maximized Manufacturing Capacity

Secure IT Protection

Increased Efficiency

Quick Turn Around

Reprogramming of previously programmed parts

State-of-the-art Programming

Wide-ranging Device Support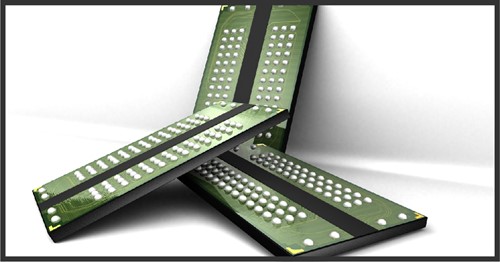 Why ProEx for Offline Device Programming?
Partnering with ProEx for your offline device programming allows your business to conserve resources and personnel while ensuring peace of mind. We take care of the latest equipment, specialized socket modules, new algorithms, and more, with no hidden costs. Our trained team inspects 100% of all devices and paperwork for processed orders to ensure quality. We also have the ability to reprogram previously programmed devices.
Partnering with ProEx, you get:
Decreased Equipment and Repair Costs:

ProEx maintains a supporting inventory and keeps up with the latest programming equipment and software, so you don't have to invest in costly programming equipment or software updates.

Wide Ranging Device Support

: Multiple device programming platforms allow ProEx to offer an unsurpassed number of supported manufacturer part numbers. We currently maintain a library of thousands of socket modules and can support all media requirements!

Highest Quality

: We are ISO 9001:2015 Certified, with a highly trained and experienced team dedicated to securing your data and providing the best service possible.

Extensive Industry Expertise

: Our customers benefit from our decades of specialized experience in the programming industry and our personal relationship with vendors.

Responsiveness:

Our mix of state-of-the-art programming equipment and highly trained personnel allows us to maximize throughput and provide the best turn times in our industry.
What is Off-line Device Programming?
Off-line Programming
Off-line device programming is a production process that is becoming widely adopted. It first has the chip go through the programming process, whether manually or automatically, then has that chip go to SMT placement. This type of programming is independent of the end-product manufacturing line and is typically a stand-alone system that program, mark, or repackage the programmed device. Thus, off-line programming is ideal for a wide variety of forward-thinking industries that use a lot of machines that involve automation such as medical, automobile, and more.
Programming offline prevents the bottleneck in manufacturing that can be caused by in-circuit programming. 
Key Takeaways:
Partnering with ProEx for offline programming will allow you to reduce costs, increase capacity, and improve overall efficiency in your manufacturing process.

ProEx has an established reputation of excellence and strong relationships with vendors, providing you with the best device support possible for offline device programming.

ProEx is the ideal company to partner with for premiere offline device programming, no matter your industry.
Reach Out to ProEx Today!
If you need help or guidance in terms of programming your devices, we're here to help! No matter what you are programming we can help ensure the process is as seamless as possible. There is no need to do it alone or work with subpar companies, working with ProEx is one of your best options to ensure your devices are programmed properly. Contact us today for a quote and more information. We can't wait to work with you!