The Benefits of Working with ProEx
It can be difficult to get the IC chips or the device programming you need when you need it. The good news is that once you have been able to acquire the needed IC's, ProEx will be ready to provide expeditious device programming to meet your required timeline. Wondering what the benefits of working with ProEx are? Keep reading to find out!
IC Programming Made Easy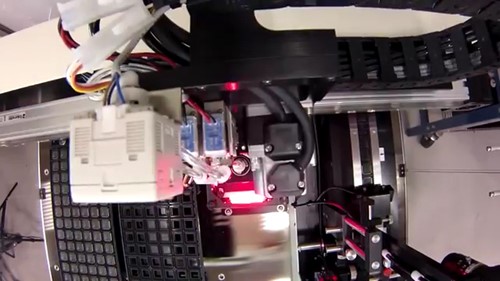 The heart of IC programming is the programmable chip. These chips help bring our favorite electronics and other devices to life! When you need IC chip programmers, never settle for second best. Let's take a closer look at why ProEx is the best choice for you.
Affordable Service
Here at ProEx, when you rely on our offline IC programming services, it saves money in two different ways.
First, outsourcing your programming needs is often more affordable than handling them in-house. Not only does this save money it also allows you to enjoy a much more efficient process when building your product.
Second, we keep very competitive IC chip service pricing. Why settle for anyone else when you can get the best for less?
High-Quality Service
With ProEx, you can count on the highest quality of service. Our experts are trained to meet each client's needs quickly and effectively.
And as much as we pride ourselves on speed and efficiency, we also ensure high quality at every step of the process. In short, we offer the kind of programming services you need at the prices you deserve.
Broad Device Support
Here at ProEx, we are proud to offer support for a wide range of different devices. We know there is almost no limit to your IC chip needs, so there should be virtually no limit on the types of support we offer. 
This range of device support means you can count on ProEx as a "one-stop shop" for your IC programming needs. 
Multiple File Formats Acceptable
Many different businesses rely on various programmable languages for their IC chips. Therefore, we accept a variety of file formats to better service your needs.
Tape and Reel Services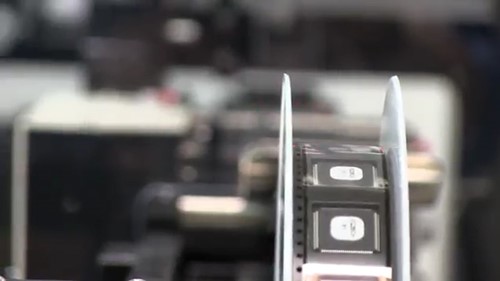 In addition to meeting your IC programming needs, we also provide tape and reel services with the precision, delicacy, and speed you and your clients deserve.
Want to know more about our tape and reel services? Here are a few reasons ProEx is the best choice for you.
Meeting or Exceeding Important Standards
At ProEx, we always strive to meet or exceed different quality standards. Our services meet EIA 481 tape and reel packaging standards, as well as: those of JEDEC. Thus, each of your orders will follow these necessary industry standards.
Our high-quality service helps you to deliver a high-quality product to your clients. That's what we call a "win/win!"
Custom Tooling
No two clients are the same. To meet your needs, we offer many custom services such as; custom tooling and transport. We work with your team to deliver the perfect carrier tape and other custom transport solutions. Different companies and components require different packaging solutions. Whatever your needs, we're here to take care of them.
Service As Fast As You Need It To Be
In this industry, it often feels like you can never fully escape your deadlines. When that happens, you don't just need tape and reel solutions. You need those solutions as quickly as possible! Here at ProEx, speed is our specialty. Our standard orders are completed within three business days. 
Need a rush or even same-day service? We can make that happen for you!
Fewer Defects to Worry About
If defects go unnoticed, it can put the computer components you are transporting in danger. That's why ProEx uses sophisticated 2D and 3D systems to inspect everything. These automated systems scan for defects in your component's leads and identify any discrepant material before it can leave our facility.
If left unchecked, such defects can set projects back and cause havoc with your deadlines. But you never have to worry about that happening when you are working with ProEx.
Key Takeaways:
For IC Device Programming services, we offer high-quality, affordable service, and broad device support.  

For Tape and Reel services we offer over 400 supporting carrier tapes in-house, custom tooling if needed, fast service, fewer defects, and more.
Meet Your IC Programming and Tape and Reel Needs Today!
Ready to start working with us? All you have to do is request a quote today by calling 801-569-8500. We're excited to get started!