Why Electronic OEMs Are Outsourcing Their Semiconductor Programming
The consumer electronics market is currently worth about $724.48 billion. It will likely exceed a trillion dollars by 2030. If you own or operate an OEM facility, streamlining your operations and enlisting professional manufacturing help can ensure that you keep up in a growing market.
Many electronic OEMs are outsourcing semiconductor programming. Here, we're going to talk about why this is the case. Read on to learn the top benefits of outsourcing to an electronics supplier.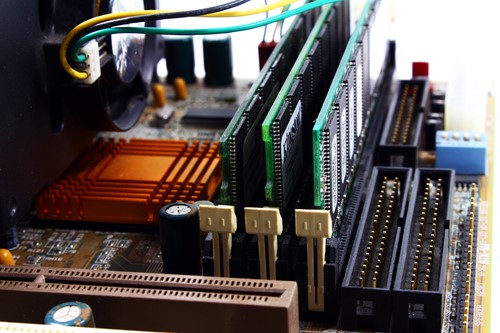 Access to Specialized Expertise
Most companies' knowledge of the programming process is likely limited. It isn't your area of expertise. However, outsourcing your programming needs means that you will gain access to those who have experience in and knowledge about the semiconductor programming process.
Reputable value-added service providers that offer programming services will have vetted and hired skilled employees already. These people will be trained in the programming process and how to use the best tools to streamline it.
Specialized programming houses also have the most updated equipment, programming software, and resources. They can program IC chips the right way with a very low risk of error.
This means you can manufacture higher-quality products. Your clients will be more satisfied than they otherwise would be. You can position yourself as an OEM industry leader and get a leg up over competitors.
A Simple and Responsive Production Process
Assuming that you outsource to the right provider, the semiconductor programming process will be simpler than ever before. You'll get:
Extensive support on all devices

Constant access to customer service

The ability to alter and upgrade orders

Same-day computer circuit processing

Same-day first article processing

The ability to securely set up repeat jobs for regular orders
This keeps you involved in the semiconductor programming process. Outsourcing doesn't mean that you won't have support or stay in the loop. It simply means that you can sit back, relax, and get updates without worrying about in-house programming.
Lower Production Costs for Electronic OEMs
Almost all electronics manufacturers are currently struggling financially. In fact, many of them have raised prices by 7%-8% in 2022. This doesn't just lose you money—it also drives away potential B2B consumers looking to buy and sell your goods.
Lowering production costs is one of the core benefits of outsourced semiconductor programming.
It reduces overhead fees from the get-go. You won't need to hire, onboard, and train new employees. You won't need to invest thousands in professional programming equipment. Instead, you simply pay ProEx to program for you.
You also will have lower operating costs. Wages, software updates, and new hardware make a higher ROI possible.
Shorter Wait Times for Clients
You also won't need to spend as much time or money on customer support. This is great financially, but it's even better because you will have happy clients. 86% of buyers, including B2B buyers, are willing to pay more for a good experience. People are also more likely to come back and buy from you again in the future.
When you work with an outsourced company, you can benefit from shorter production times. ECM companies need to have well-documented, well-established processes. 
ProEx's tape-and-reel assembly and semiconductor programming process is a well-oiled machine. We can help you create the parts you need quickly and efficiently and send them to you ASAP. This means you can conclude your manufacturing processes fast and get your goods out to businesses and consumers sooner rather than later.
You'll get better reviews, more loyal customers, and a higher ROI.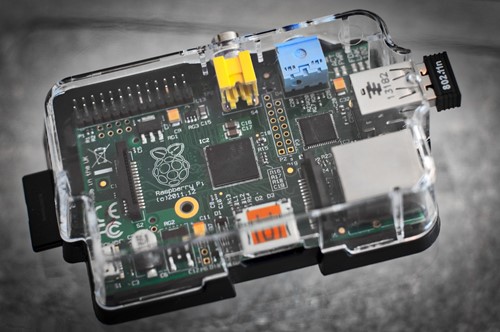 Supply Chain Flexibility
Outsourcing to ProEx also means more supply chain flexibility for your business. Once your project is completed, we can ship directly to either you or your manufacturer. This is a worldwide service, so you can access your semiconductors quickly regardless of location.
You can also drop-ship directly to ProEx. This is possible from any supplier with stock.
If you need a different revision to your parts, this is no problem, either. All you need to do is let us know.
Supply and demand are always fluctuating, and electronic OEMs need to stay on top of the chain. You can scale more easily with outsourced services. The variety of techniques employed in the production process can also meet the always-changing demand of consumers.
Greater Innovation
If you were to perform semiconductor programming in-house, you would take time away from other company focuses. Your business can save that time and work toward bigger goals instead. Entrepreneurs don't need to perform menial routines to produce output.
This means that they will have more time to innovate, connect with consumers, take and utilize feedback, streamline core processes, market to clients, and meet business goals.
This increase in resources and capabilities also streamlines innovation through prototyping. You will be able to access quicker prototypes for electronic devices that require pre-programmed semiconductors. This makes looking into and testing new inventions much easier.
Finally, you won't need to allocate funds and resources to programming that you could otherwise spend on new product development. You'll be able to make the most out of every dollar and build a better business.
Start Outsourcing to ProEx Today
While many electronic OEMs program semiconductors in-house, this is far from the best way to streamline operations. Outsourced programming means more specialized semiconductor knowledge, high-quality tools and expertise, and lower production costs and times.
At ProEx, we're committed to providing the best programming, tape-and-reel, and marking services in the industry. We understand that these needs aren't one-size-fits-all and want to make your vision a reality. Request a quote to begin your project ASAP.