Tube vs Tape and Reel Packaging
This article will explain the details of what tape and reel packaging is, compared to tube packaging. By the time you have finished reading you should have a good understanding of the costs and benefits of each of these packaging options. So, read on to find out more about these two industry standards and truly understand the ins and out of tape and reel vs tube packaging for electronics, and semiconductor devices.
Tube Packaging Vs. Tape And Reel Packaging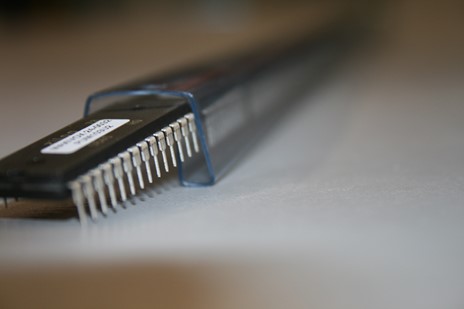 Tube packaging, or "Stick magazine" packaging, came into fruition early in the life of IC manufacturing. They are hard plastic packaging tubes for electronic components that allow for several components to stack atop one another. These tubes are also stackable themselves, allowing for them to ship with the least amount of wastage tape and reel process.
What is Tube Packaging Used For?
The design of these long magazines allows them to transport many electronic components more safely. They have insulation from damage due to the design of the reel.
Manufacturers can also feed these components straight into automatic-placement tape and reel packaging machines. This helps when mounting the components onto PCBs and other integrated circuits. Thus, device programming becomes quick and easy.
Tape and Reel Packaging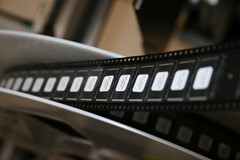 In tape and reel, any components are set into specially-designed pockets in a long piece of plastic tape (the "tape"). This tape is then sealed to keep components in place and wound around a central "reel". This method of packaging helps protect the components during storage from damage or dust.
What Is Tape and Reel Packaging Used For?
This type of packing helps a machine process feed components into machinery. You can then have assurances that the machine can feed them in faster and with more consistency. Tape and reel packaging also prevents orientation errors in how the components enter the system.
Standards
Tape and reel technology is the most reliable method of storing or transporting components. This even includes semiconductors and other fragile items.
Also, tube packaging is harder for manufacturing processes to make use of. Thus, tape and reel have sat at the forefront of packaging options for many years.
At present, the main packaging standard for tape and reel is set by the Electronic Industries Alliance (EIA). Their demands for how IC plastic packaging tubes get used are available online under EIA-481. Although, standards for shipping semiconductors via tape and reel do not differ from other tape and reel packaging.
Key Takeaways:
Tube packaging design is perfect for transporting electronics.

Tape and reel packaging helps a machine process feed components into machinery faster.

The Electronic Industries Alliance sets the standard for packaging under EIA-481.
Contact ProEx Today!
You should now have a better idea of what the different packaging types can do for you, and what tape and reel packaging is. Still, have questions? Our team at ProEx can help you out! We're ready to answer any queries you might have about the manufacturing process, cost, or requirements in your industry. Call us at 801-569-8500, request a quote, and let ProEx help you out today!