Tape and Reel FAQs
The global market for consumer electronics is expected to grow eight percent annually over the next five years! With all this growth, you must be packaging electronic parts, like circuit boards, as efficiently as possible.
That's where tape and reel packaging comes in! Did you know it's the best way to improve your accuracy and speed? Read on to learn more about tape and reel services and working with ProEx!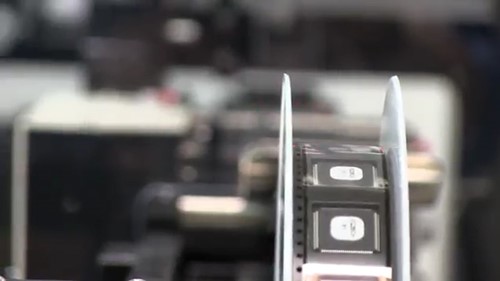 Q: What Is Tape and Reel Packaging?
A: Tape and reel is the process of packaging electronic components into individual pockets of the carrier tape. Each unit is then sealed with heat or pressure cover tape. Then, the long tape made up of sealed units is wound around a reel.
The industry-standard reel will rotate over an electronic product that requires the components to be placed on it. The reel will then load components onto the product. The goal is to place them as accurately and efficiently as possible.
Q: How Is Tape and Reel Manufactured?
A: Tape and reel packaging is made up of two parts: a tape and a reel.
The tape is made from paper or durable plastic and has pockets that hold components made from the same material. The tape feeds through the reel system and moves carefully and precisely lays components on the adhesive.
The reel is made from plastic and comes in two standard sizes; a seven-inch diameter for small components and a thirteen-inch diameter for larger parts. 
Need a reel outside of the standard sizing? ProEx can provide custom reels for those with unusual or unique needs!
Q: What Is It Used For?
A: Tape and reel packaging is used for surface mount devices like computers, smartphones, and other consumer electronics. These boards are made from thousands of tiny parts, so the precision of tape and reel packaging is extremely important.
Q: What Are Tape and Reel Packaging Standards?
A: All tape and reel packaging must adhere to EIA 481 Standards. These tape and reel packaging standards include the necessary orientation of components in the direction of the tape's feed and guidelines that ensure the end-user receives a well-constructed product.
At ProEx, we take time to ensure that every production process is up-to-date so that standards are met and you end up with a safe, high-quality electronic component.
Q: What Is Carrier Tape Made Out Of?
A: There are three standard types of carrier tape material: paper, polystyrene, and polycarbonate.
Paper is the best option for those working with small passive components. These components may include capacitors and resistors. The components carried by paper carrier tape do not need a lot of protection from being jostled around when they are transported on the paper taping reel.
Polystyrene is one such plastic carrier tape material. It offers moderate protection that works well for many components. The pockets on the tape are both deeper and firmer than those on paper. It's a top choice for some thicker components and generally is extremely affordable. Plastic carrier tape with embossed pockets is another, more protective option. Embossed tape and reel is best for those working with more significant components or those that require more protection from bumping during transport.
However, polycarbonate is the most protective material for carrier tape. This type of tape and reel packaging is essential for tiny and delicate components. The pocket shapes closely hold the components as they run through the assembly process and feed even the tiniest parts onto production equipment smoothly.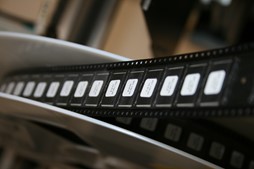 Q: Why Should You Work With ProEx?
A: ProEx was established in 2003 and has nearly 20 years of experience in tape and reel manufacturing. We operate according to all industry standards so you never have to worry about quality. All of our tape and reel machines are programmed automatically for maximum accuracy. We also use high-quality automated systems to inspect every component before inserting it into a carrier tape pocket. This ensures that there will be no defects or future issues.
ProEx generally processes orders within about three business days, but we also have rush services available. Components will be stored and transported safely and can get to you on the same day you order them. You also can access our other services including IC device programming, lead inspection, laser marking, serialized programming, custom tooling for unique requirements, failure analysis, and more.
Key Takeaways:
Tape and reel

is the process of packaging electronic components into individual pockets of the carrier tape.

All tape and reel packaging must adhere to EIA 481 Standards.

There are

three standard types

of carrier tape material: paper, polystyrene, and polycarbonate.
How Can You Get Started?
At ProEx, our team is committed to providing you with the top tape and reel services in the US. We offer a variety of benefits including inspection, reporting, easy delivery, and transparent pricing. Want to begin working with us? Request a quote today!