What is IC Programming?
What is IC programming? IC programming, or integrated circuit programming, makes up the foundation of most modern technology. IC programming is the process in which written software is flashed onto a programmable device. At a manufacturing level, programming IC chips allows for the centralization of control devices used in production. A variety of industries rely on IC technology and IC programming software.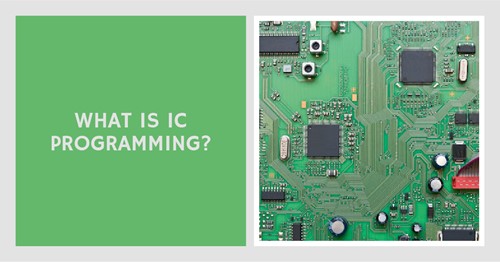 ProEx's IC Programming Services
Many satisfied customers have made ProEx their trusted company for programming devices. ProEx specializes in providing exceptional IC programming services for a variety of manufacturers. Our timely and cost-effective integrated circuit programming solutions reduce the stress, time, and resources needed to achieve your production goals. In addition to providing IC coding services to a wide range of business sizes and industries, we offer the most extensive programming support on the market. Here are some additional reasons to choose ProEx:
Don't Become Obsolete
With each day that passes, technology evolves to meet users' needs, leaving manufacturers to play catch-up. The fact that a company's equipment and programs may soon become obsolete is an ever-present concern. 
ProEx's services keep your equipment at optimal performance, even in the wake of new technological developments. Send your parts to ProEx to have them programmed offline. With our help, you can also enjoy the standardization and simplification of your inventory's maintenance. 
Quality You Can Depend On
The ProEx team is made up of experts with decades of specialized experience in programming. We have carefully developed customer-centered services that help improve your day-to-day operations. When you choose ProEx for your programming needs, you can expect timely delivery and turnarounds. Our team exclusively partners with reputable, highly skilled vendors to offer our customers maximum value with each interaction. To meet all of our customers' needs, we are ISO 9001:2015 certified and ITAR registered.
Reduce Costs Across the Board
With ProEx, you can significantly reduce or even eliminate certain costs of programming circuit boards. There is no need to worry about additional staffing costs for programming, as we have the qualified personnel to meet your IC programming needs. You no longer have to worry about investing in the proper equipment or infrastructure — our team has everything needed to get the job done in a timely fashion!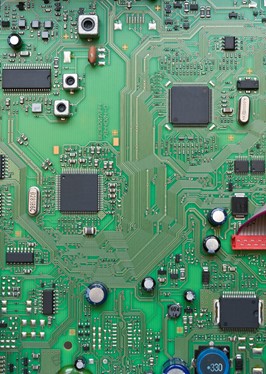 Fast, Flexible, and Secure
Here at ProEx, we always put our customers first. By providing IT protection for customer data, we ensure that your IC programming code data is 100% secure. To do this, we store your proprietary information on a secure server built around the NIST framework. ProEx is the premier programming solution for many manufacturing businesses, given that we:
Offer extensive support

Reduce overall costs for manufacturers

Simplify all aspects of IC programming for your business.
On top of these benefits, we also offer fast shipping and turnarounds, whether you drop ship direct to ProEx from any supplier with stock or send in your parts to be revisioned.
Key Takeaways:
IC programming helps simplify the overall manufacturing process.

ProEx's IC programming services offer many benefits to their customers such as reducing costs, a secure environment, quick turns, and keeping your equipment running at optimal performance. 
Stress-Free Device Support You Can Count On
ProEx offers the most extensive support in the programming industry today. Our multiple device programming platforms allow us to service an unprecedented number of manufacturers. We maintain thousands of socket modules and can support any incoming and outgoing media requirements that you may have. We are dedicated to providing accessible and well-rounded services that make programming easier than ever before. Experience the ProEx difference and give us a call at 801-569-8500 to request a quote today!