ProEx Exhibiting at IPC APEX 2022
ProEx will be exhibiting at the IPC APEX show held in San Diego Convention Center from January 25th-27th! We are committed to offering offline programming that can save you time and money, and look forward to connecting with customers and partners. Come see us at our booth, #2918!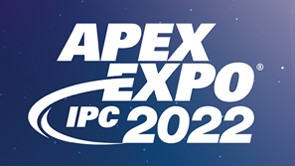 What is the IPC APEX Expo?
The IPC APEX Expo has a lot to offer, with numerous networking opportunities, professional development courses, innovative show floor, learning from the top electronics industry experts, and more, with one goal in mind; to achieve digital transcendence. 
Why Should You Exhibit at the IPC APEX Expo?
Meet and Connect
The IPC APEX 2022 Expo is your opportunity to meet and connect with many potential new customers in the region. Your connections are sure to offer a myriad of growth opportunities both now and in the future. These meet-and-greets are the touchstones in evolving your relationships with your customers.
Strengthen Your Relationships
At this expo, you can also strengthen your relationships with existing and prospective customers, while reinforcing those relationships you've fostered over the years. Strengthening these relationships will reinforce the value of the products and services you offer.
Meet Regional Partners
The IPC APEX Expo is a great opportunity to meet with new regional partners and distributors. You can learn more about how you can better meet each other's needs, and help you achieve your growth ambitions. 
Strengthen or Establish Your Brand
Strengthen or establish your brand by connecting with customers and prospects all in one place. 
Are You Attending the IPC APEX 2022 Expo?
ProEx is excited to connect with companies large and small at the IPC APEX Expo to see how our offline value-added programming services can save you time and money. Our booth number is 2918! Want to get in touch with us before the event? Reach out to us at (801) 569-8500, or contact us, here.