The Basics of Tape and Reel Services
The consumer electronics market is one of the largest in the world, being worth over $1 trillion and growing at about 8% annually. Tape and reel packaging automation helps to assemble these goods as well as many others. Read on to learn the many benefits of working with ProEx for tape and reel services. 
The Basics of Tape and Reel Services
Tape and reel is a packaging process for electronic components. The machine holds onto each small component and places it into its carrier tape pocket. It then seals every pocket with either pressure cover tape or high-level heat.
The tape itself is made of either paper, polystyrene, or polycarbonate. Small passive components work well in paper tape because they don't need too much protection from movement. Polystyrene offers moderate protection, while polycarbonate offers the greatest protection for delicate and small components.
This protection from gathering dust and debris is important because it can prevent those parts from being laid down precisely. This might also cause it to be loose when applied to the end product.
Additionally, because the machine inserts the components into the tape automatically, humans won't touch them during the packaging process. This means that they won't get finger oil or dirt on them. They will easily stick and seal inside the tape without you needing to worry about the possible presence of debris or moisture.
This carrier tape is made to help assemble small and precise electronic parts. Circuit boards with many tiny, intricately placed components are a great example. The components are preserved and stored in the tape at appropriate intervals to make the rest of the production process a breeze.
The components inside the tape pockets move forward in the production process with the surface mount component tape and reel method.
After the units on the tape are sealed up, the machine will wind them around a reel that rotates on an axis. This reel will meet specific packaging standards such as the EIA 481. JEDEC packaging standards will also be met.
The reel then spins slowly and feeds the components into placement equipment. The placement machinery then precisely sets each component onto that end product.
The result is an even board with well-laid components, one that can work perfectly with a very low chance of error due to the precision machine.
Applications
Assembling consumer electronics is the main application of tape and reel packaging. This is because smartphones, computers, tablets, and other personal electronic devices are small enough to require complete precision packaging. The same applies to appliances like HVAC units, lighting appliances, microwaves, and washing machines.
However, there are several other applications for tape and reel services as well. Automobile assembly uses these services to make small car parts, as do the aerospace and military manufacturing industries so that equipment can come together seamlessly and effectively.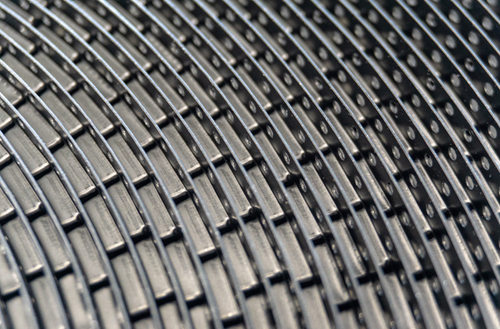 The Benefits of Using Our ProEx Reel Service
Outsourcing your tape and reel needs to ProEx means that your business doesn't need to create assembly facilities or purchase expensive machinery, nor do you need to hire people.
Instead, you just need to communicate with the experts at ProEx who can provide the professional knowledge and tools needed for precision part assembly. You also will get quality control checks with both 2D and 3D automated inspection systems.
This will ensure that every part is completely free of error. Additionally, it'll come to you quickly since most standard orders will be processed within 3 days, expedited processing may be available for an additional fee.
A Custom Production Process
Our production process is super quick and easy because we already have all common carrier tapes in stock. We have all the tools needed for fast product assembly. However, one of the best things about our process is that it's customizable.
We have custom tooling options to help you get top-notch carrier tape. This means you can transport all your components, even those of unusual size. If you're trying to get components that aren't standard, we understand that you may face challenges and will strive to make the process simpler.
Semiconductor Programming
In addition to tape and reel services, we also offer semiconductor programming. ProEx is your one-stop shop for component-based assembly. We don't just make unprogrammed circuit boards—we make fully-functional, pre-programmed ones.
Just like automation tape and reel services, our pre-programmed semiconductors can ship directly to you or your manufacturer, anywhere in the world. We also allow you to set up a repeatable job. This lets you get the same products on a schedule without reordering them so that you can ensure you never run out of the stock that consumers demand.
Get Started with Automation Tape and Reel Packaging
Automation tape and reel packaging are important not only for consumer electronics but for many other markets as well. If you need precision assembly services, using these methods is a great way to save time and money.
Now that you know the benefits of axial component assembly services, it's time to get started. Get a quote for your project from the experts at ProEx today!